New Kawai Grand Pianos
WE OFFER A UNIQUE TRIP TO THE KAWAI WAREHOUSE TO CHOOSE FROM THEIR RANGE OF NEW GRAND PIANOS: We stock or can order all models of new Kawai grand pianos. If you order a common model of piano then it will be delivered within two weeks, or you can travel by appointment to the Kawai warehouse at Milton Keynes to choose from several similar pianos.
For our current piano for sale please click here. Here are some recent models of Kawai grand pianos. Please follow the quick links to individual models for details.
NB The ATX range feature the AnyTimeX digital system which allows you to play the piano silently.
| | | |
| --- | --- | --- |
| | | |
| EX | RX-7 | RX-6 |
| | | |
| RX-5 | RX-3 | RX-2 |
| | | |
| RX-1 | RX-2 ATX | GE-30 |
| | | |
| GE-20 | GM-10 | GM-10 ATX |
| | | |
| RX-3 Conservatory | | |
Kawai EX
---
| Length | Width | Height | Weight | 88 keys, 3 pedals | Prices (2013) | Image |
| --- | --- | --- | --- | --- | --- | --- |
| 276 cm (9′ 1″) | 158 cm (5′ 3″) | 102 cm (3′ 4″) | 500 kg (1,103 lbs) | ✔ | Ebony polish: £110,160 |   |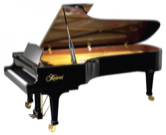 Kawai RX-7
---
| Length | Width | Height | Weight | 88 keys, 3 pedals | Prices (2013) |
| --- | --- | --- | --- | --- | --- |
| 227cm (7′ 6″) | 157 cm (5′ 3″) | 102 cm (3′ 4″) | 391 kg (862 lbs) | ✔ | Ebony polish: £36,240 |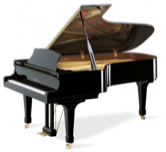 Kawai RX-6
---
| Length | Width | Height | Weight | 88 keys, 3 pedals | Prices (2013) |
| --- | --- | --- | --- | --- | --- |
| 212cm (7′0″) | 154 cm (5′2″) | 102 cm (3′ 4″) | 373 kg (823 lbs) | ✔ | Ebony polish: £31,510 |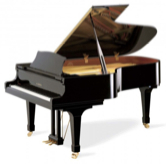 Kawai RX-5
---
| Length | Width | Height | Weight | 88 keys, 3 pedals | Prices (2013) |
| --- | --- | --- | --- | --- | --- |
| 197 cm (6′ 6″) | 153cm (5'1″) | 102 cm (3'4″) | 342 kg (754 lbs) | ✔ | Ebony polish: £31,510 |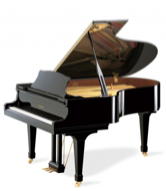 Kawai RX-3
---
| Length | Width | Height | Weight | 88 keys, 3 pedals | Prices (2013) |
| --- | --- | --- | --- | --- | --- |
| 186cm (6′ 1″) | 152 cm (5'1″) | 102 cm (3'4″) | 325 kg (717 lbs) | ✔ | Ebony polish: £23,310 |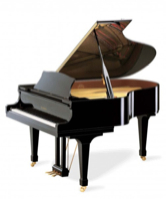 Kawai RX-3 Conservatory
---
| Length | Width | Height | Weight | 88 keys, 3 pedals | Prices (2013) |
| --- | --- | --- | --- | --- | --- |
| N/A | N/A | N/A | N/A | N/A | N/A |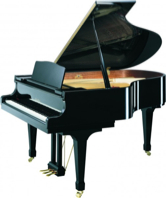 Kawai RX-2
---
Length
Width
Height
Weight
88 keys, 3 pedals
Prices (2013)
178 cm (5'10″)
152 cm (5'1″)
102 cm (3'4″)
315 kg (695 lbs)
✔
Ebony polish: £19,110
Snow White Polish: £20,270
Sapele Mahogany Polish: £22,260
Walnut Satin: £22,260
Walnut Polish: £24,360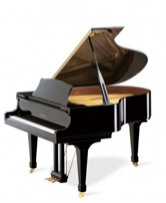 Kawai RX-2 ATX
---
| Length | Width | Height | Weight | 88 keys, 3 pedals | Prices (2013) |
| --- | --- | --- | --- | --- | --- |
| 178 cm (5'10″) | 152 cm (5'1″) | 102 cm (3'4″) | 321 kg (708 lbs) | ✔ | Ebony polish: 24,580 |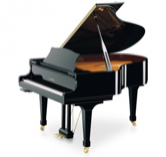 Kawai RX-1
---
Length
Width
Height
Weight
88 keys, 3 pedals
Prices (2013)
164 cm (5′ 5″)
150 cm (5'0″)
102 cm (3'4″)
308 kg (680 lbs)
✔
Ebony polish: £17,950
Snow White Polish: £19,850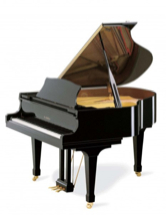 Kawai GE-30
---
Length
Width
Height
Weight
88 keys, 3 pedals
Prices (2013)
164 cm (5'5″)
150 cm (5'0″)
102 cm (3'4″)
285kg (629 lbs)
✔
Ebony polish:
£13,330
Snow White Polish: £14,700
Sapele Mahogany Polish: £15,850
Walnut Polish:
£19,000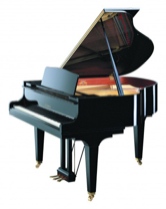 Kawai GE-30 ATX
---
| Length | Width | Height | Weight | 88 keys, 3 pedals | Prices (2013) |
| --- | --- | --- | --- | --- | --- |
| 178 cm (5'10″) | 152 cm (5'0″) | 102 cm (3'4″) | 321kg (707 lbs) | ✔ | Ebony polish: £18,800 |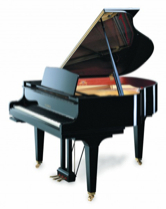 Kawai GE-20
---
Length
Width
Height
Weight
88 keys, 3 pedals
Prices (2013)
154 cm (5'1″)
150 cm (61″)
102 cm (3'4″)
275kg (607 lbs)
✔
Ebony polish: £12,170
Snow White Polish: £14,700
Mahogany Polish: £14,700
Walnut Satin: £17,320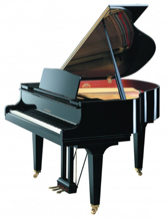 Kawai GM-10
---
| Length | Width | Height | Weight | 88 keys, 3 pedals | Prices (2013) |
| --- | --- | --- | --- | --- | --- |
| 150 cm (5'0″) | 150 cm (5'0″) | 102 cm (3'4″) | 270Kg (596 lbs | ✔ | Ebony polish: £9,650 |

Kawai GM-10 ATX
---
| Length | Width | Height | Weight | 88 keys, 3 pedals | Prices (2013) |
| --- | --- | --- | --- | --- | --- |
| 150 cm (5'0″) | 150 cm (5'0″) | 102 cm (3'4″) | 278 g (613 lbs) | ✔ | Ebony polish: £15,120 |